History
Roots of Empathy launched in Québec in 2005-2006.
Curriculum
We offer programs in French and English.
86% of teachers with the program strongly agreed or agreed that as a result of Roots of Empathy, students talk about their feelings.
In 2011, Roots of Empathy was introduced to the community of Chibougamau in the Central Québec School Board. We are proud to serve the students of the Cree Nation in these classrooms.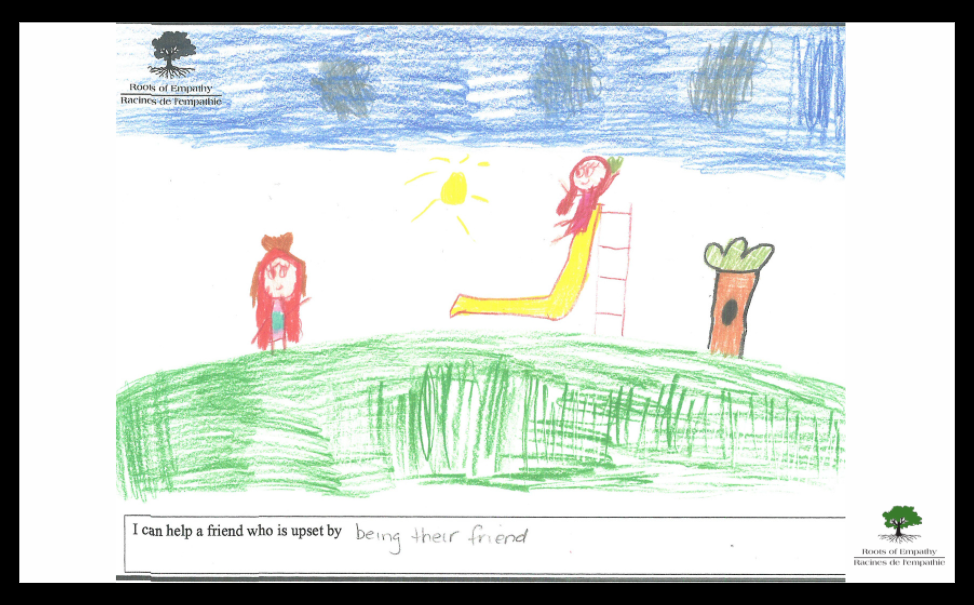 Grade 2 Student, New Carlisle, Quebec
I can help a friend who is upset by: "Being their friend."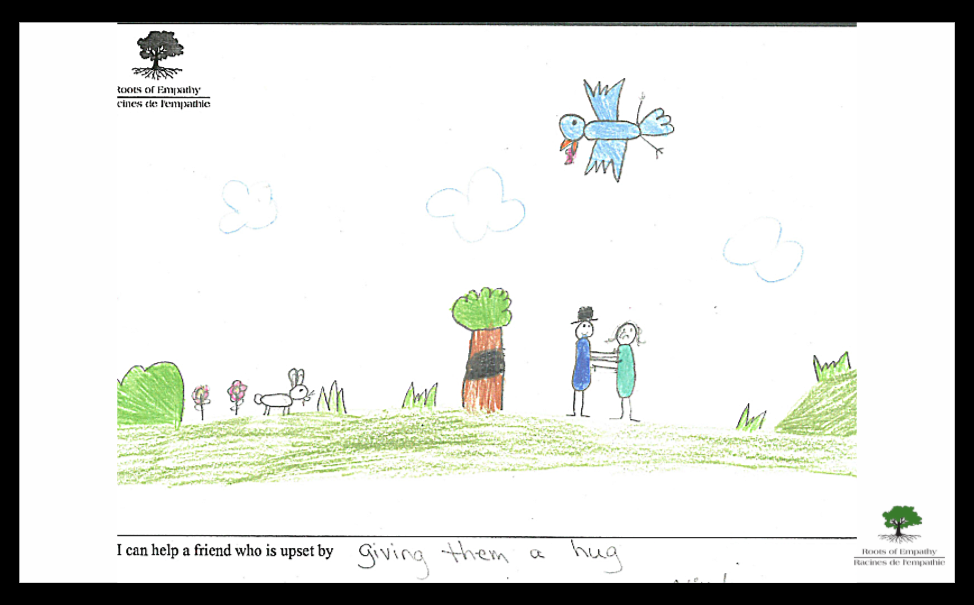 Grade 2 Student, New Carlisle, Quebec 
I can help a friend who is upset by: "Giving them a hug."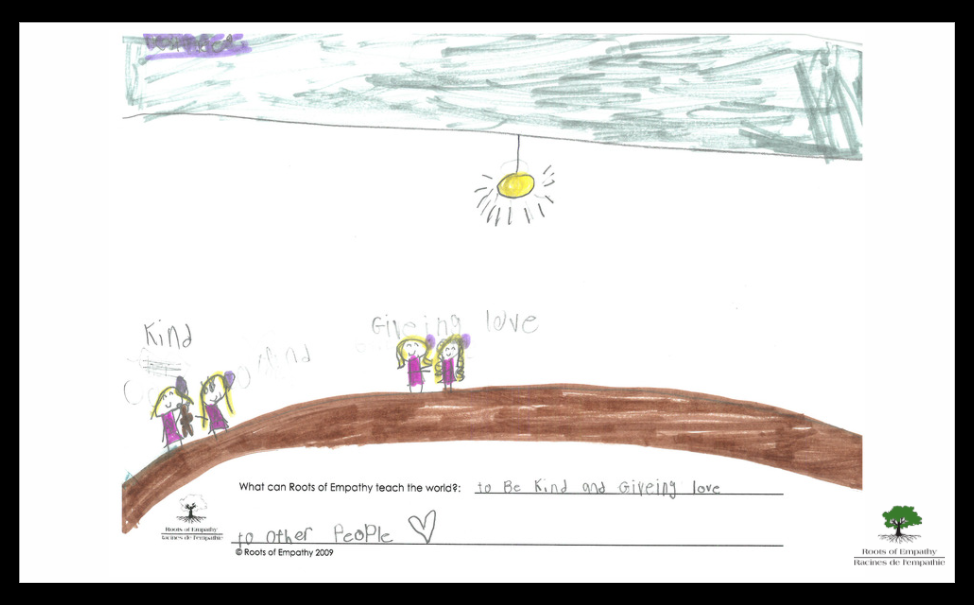 Grade 2 Student, New Carlisle, Quebec
What can Roots of Empathy teach the world? "To be kind and giving love to other people."
What Quebec teachers and students say
"Qu'est-ce que Racines de l'empathie peut apprendre au monde? 'Sa apprend de pas se chicané.'

What can Roots of Empathy teach the world? 'It can teach the world not to fight.'"

Student

Quebec
"Roots of Empathy can teach the world to understand everyone's feelings."

Grade 6 Student

Voyageur Memorial Elementary School, Mistissini
"Roots of Empathy can teach the world that by taking the time to create a safe and non-judgemental space to talk with and listen to children; where they can share about themselves, learn about why they are the way they are and to positively communicate with one another, they will become more caring and compassionate people who can respect their differences and embrace their similarities. This can lead to future generations of better listeners and a empathetic society. It is time well spent!"

Grade 1/2 Instructor

New Carlisle School, New Carlisle
"What can Roots of Empathy teach the world? 'How to treat people'"

Grade 5 Student

Maclean Memorial School, Chibougamau
"[Roots of Empathy] allows the students to explore their emotions and work on self-awareness and self-regulation. That they are given tools to deal with big emotions they are then more able to focus on their learning. I have sincerely enjoyed the experience ..."

Grade 1/2 Teacher

New Carlisle School, New Carlisle